Freesat Installation
100%
Freeview Installation
100%
Multi-room Installation
100%
End-to-end Solutions
100%
Maintenance and Repair
100%
With over 25 years experience installing TV aerials, Freesat ,Sky, TV wall mounting and multi-room setup. SAS offers a truly flexible service with all the relevant expertise necessary to provide a quick turnaround of domestic, commercial and bespoke projects within Chapel-en-le-frith, High Peak and Hope Valley area.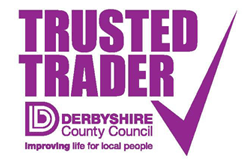 Working closely with High Peak Radio, listen out for the TV guide every weekday morning sponsored by (SAS) Specialist Aerial Services.
Here at SAS we only use certified aerials, cables and brackets. Using premium benchmarked products during your installation, satisfaction guaranteed.